CCBSA STUDY BUDDY FUND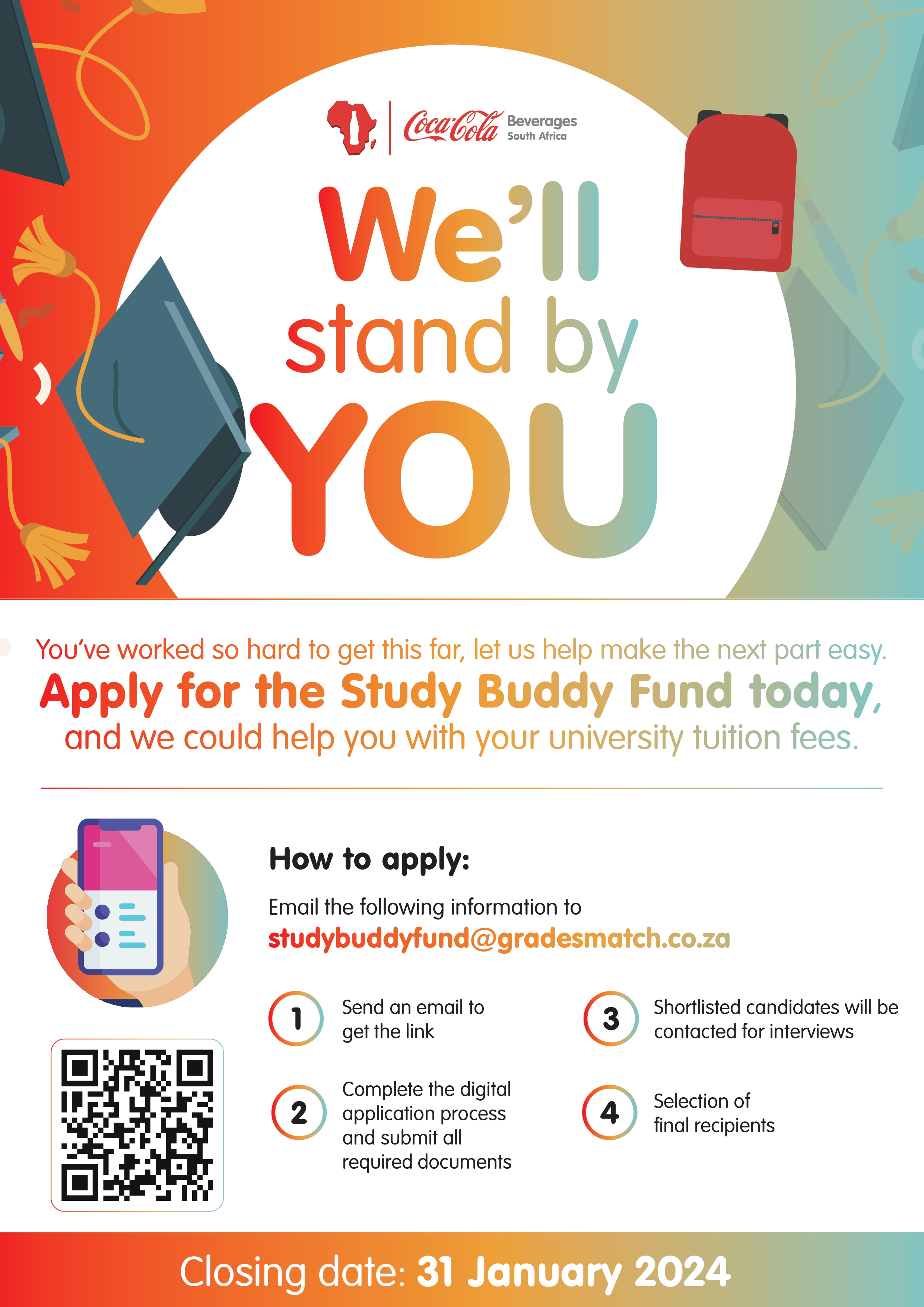 Image cred: CCBSA
Date: 2023-12-01
Coca-Cola Beverages South Africa (CCBSA) has opened the application process for its Study Buddy Fund bursary programme.
The Study Buddy Fund was launched in 2021 and assisted 55 deserving young people across communities in which CCBSA has operations, to access tertiary education. The Fund pays for full tuition, accommodation fees, as well as textbooks.
Click the link for more information:
https://www.ccbsaco.com/ccbsa-2023-study-buddy-fund-bursary-programme-application-re-opens/
Publisher: Songeziwe Zizipho Nqoshela


FOR MEDIA ENQUIRIES:
Email: info@nkqubelafm.co.za
Don't miss out on the latest local news, interviews and competitions.