PRESIDENT RAMAPHOSA TO WELCOME WORLD CHAMPION SPRINGBOKS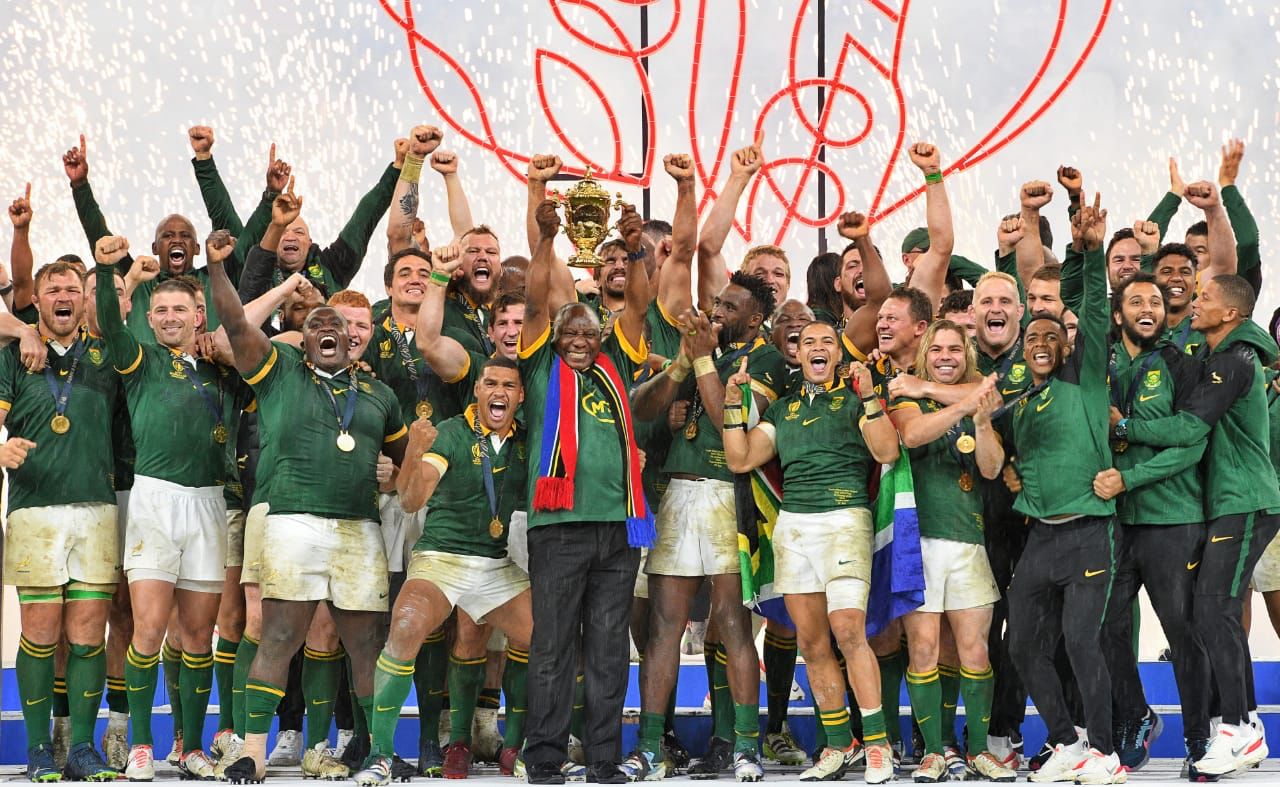 Image cred: Office of The Presidency
Date: 2023-11-01
President Cyril Ramaphosa will on Thursday, 2 November 2023, welcome the Rugby World Cup Champions, the Springboks, to the Union Buildings in Pretoria.
The Springboks won the 2023 Rugby World Cup against New Zealand at the finals in Paris, France, on Saturday, 28 October 2023.
The welcome ceremony to the Union Buildings for the national team signifies the start of the Rugby World Champions' National Trophy Tour.
The team touched down at the OR Tambo International Airport today, 31 October 2023 to a rousing welcome from the public.
The Webb Ellis Cup parade will kick off on 2 November 2023 in Pretoria, Johannesburg and Soweto, concluding at FNB Stadium; and proceed in Cape Town on 3 November 2023; Durban on 4 November 2023 before the tour ends in the Eastern Cape (East London) on 5 November 2023.
Publisher: Songeziwe Zizipho Nqoshela


FOR MEDIA ENQUIRIES:
Email: info@nkqubelafm.co.za
Don't miss out on the latest local news, interviews and competitions.